Celebrate the
Connection of
Six Degrees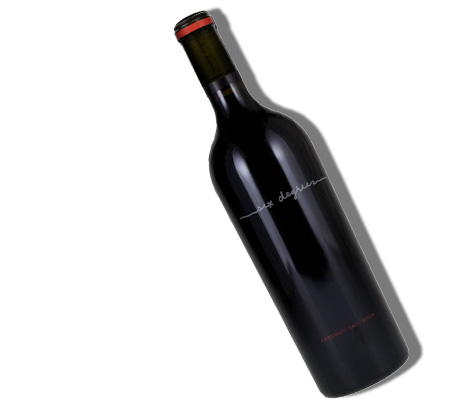 Six de·grees of sep·a·ra·tion:
the phenomenon that every person on earth is
just six degrees, or fewer, removed from each other.
At Waugh Wines, we celebrate the unbelievable connections we all share by crafting Six Degrees Cabernet Sauvignon, a sumptuous Sonoma exclusive that's perfect for enjoying with a friend, old or new.
At its best, wine connects the drinker to every stage of its creation, all the way back to the earth. And Six Degrees does that beautifully.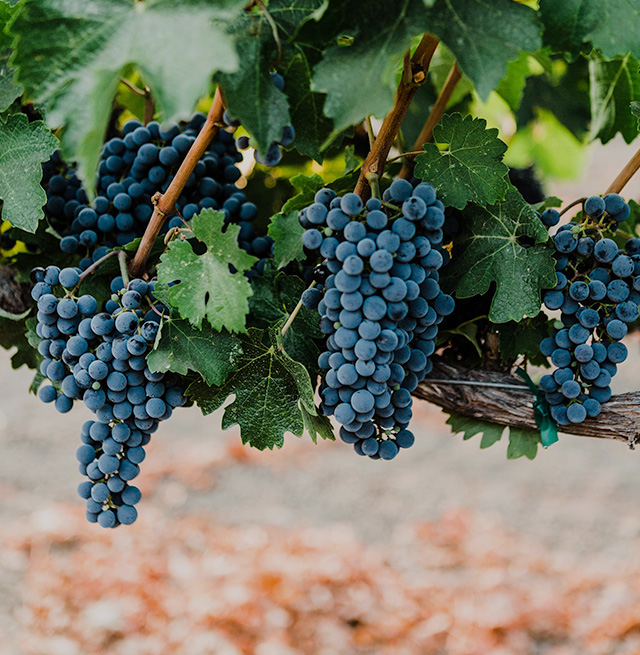 The Earth
The Mayacamas Mountains
In between California's most iconic regions, Napa Valley and Sonoma, there runs the Mayacamas Mountains. Here, high above the fog layer, the combination of brilliant nurturing sunshine and cool ocean air at night makes for a long, slow and ideal growing season—and perfectly balanced, ripe fruit.
Thanks to the Mayacamas Mountain's unique terroir and the advantageous vintage conditions, vines produced tight clusters of small Cabernet berries with extra concentration. And with the warm harvest temperatures, the grapes achieved incredible richness and complexity.
The Year
2017: An "Extraordinary" Vintage
California's 2017 vintage presented winemakers with a set of challenges, but an exceptionally warm, sunny harvest season meant those who were up to the task were well rewarded. Wine Enthusiast advised its readers to buy their favorites "with confidence that you're acquiring a great wine from a high-quality vintage."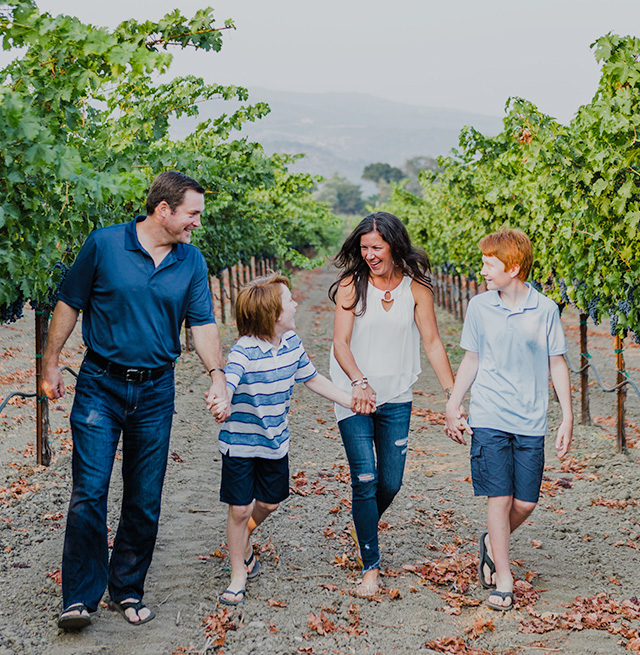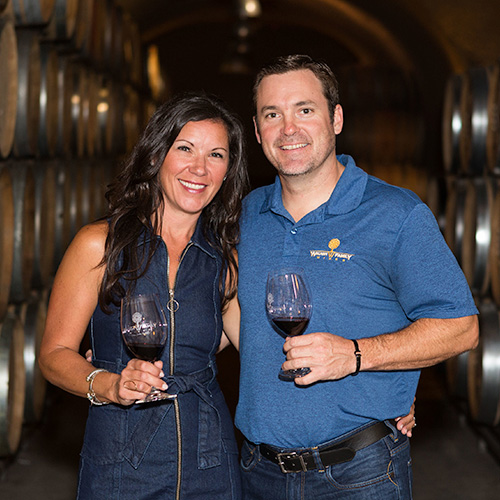 The Winemaker
Ryan Waugh
Ryan Waugh is "one of the new generation of Napa winemakers … with initiative, vision, international wine experience, and a passion for working with vineyards," says The Napa Wine Project. For Six Degrees, he knew he had to showcase the wine's sense of place, as well as its elegance and power. He took great care in the vineyard to ensure the fruit had the perfect exposure to sunshine, and was picked in early September to retain a lively acidity. When it came to the cellar, he barrel-aged the wine to add nuance and complexity.
Your Glass
Six Degrees of Connection
The result? A wine that connects you to Ryan, a time, and a place. Six Degrees is a deep, dark ruby in the glass, with aromas of blackberry, cassis, and baking spice. These notes continue on the palate in sumptuous fashion. It has the classic character of a Mayacamas Mountains Cabernet and shows off all the elegance of power of the 2013 vintage. Its intense concentration makes it delicious now and will allow it to age beautifully for decades.
Like all of Ryan's wines, this fine release is made in extremely small batches—so there aren't many bottles to go around. Order yours today.